Research stations in Antarctica
The Swedish Polar Research Secretariat operates two research stations in Dronning Maud Land in Antarctica: Wasa and Svea. The locations of both Wasa and Svea are suitable for research in many disciplines, including glaciology, geodesy, environmental studies, medicine, epidemiology, microbial ecology, and atmospheric research.
Wasa
The Wasa research station is in operation during the Antarctic summer seasons and is situated on the Basen nunatak in Vestfjella in Dronning Maud Land. Wasa was built during the 1988/89 Antarctic expedition and was inaugurated 17 January 1989.
The station was designed to be extremely energy efficient, with energy supplied mainly by solar and wind power. Scientists have access to a working module and an observation module, both of which contain office workstations and rest facilities. Customised support is available and each season can be uniquely tailored to current research projects. Wasa also provides access to functional workstations for analysis and basic mechanical tasks such as service, repair or adaptation of instruments.
The main building is 17.5×7.6 m, made of wood, and rests on 1.5 m high poles in order to avoid the accumulation of snow. The station house consists of four bedrooms, a large kitchen, and a common room. There is also a sauna, shower, and laundry room. The station accommodates 12–16 people.
Near the main building is the 7.5×6 m generator house, which contains generators, the water supply system, and a workshop. Twenty-foot containers are used for storage.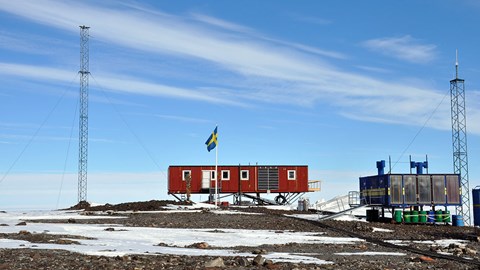 Svea
Svea is located in the Scharffenbergbotnen valley in the Heimefrontfjella mountain range, about 400 km from the coast. It was built during the 1987/88 Antarctic expedition and was inaugurated 16 January 1988. Svea was the first Swedish research station in Antarctica since the Snow Hill station in 1901 and Maudheim in 1949.
Svea is a satellite station to Wasa and is an excellent base for small, transient research teams performing fieldwork in the area. The station, comprising two joined fibreglass modules, is about 12 m2 and has four beds and one pantry.
The station is currently the home base for two permanent monitoring projects: continual geodetic measurement using GPS technology, run by the Royal Institute of Technology in Stockholm, and a seismograph that records movements in the earth's crust, run by the German Alfred Wegener Institute.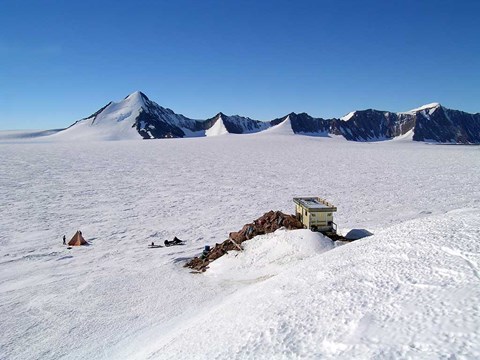 Research in Antarctica
Tentative timetable for Antarctica, research stations Wasa and Svea
| Season | Type of expedition | Participants |
| --- | --- | --- |
| 2023/24 | Medium size expedition | 3 researchers, 7 logistics |
| 2024/25 | Planning is underway | |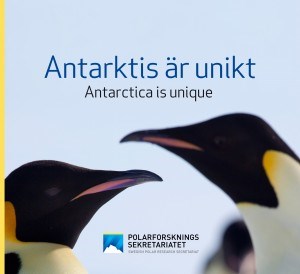 Antarctica is unique
The Swedish Antarctic Act requires all Swedes staying or conducting activities there to apply for a permit. This brochure gives a brief introduction to the continent and what to bear in mind while planning a trip to Antarctica.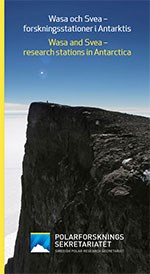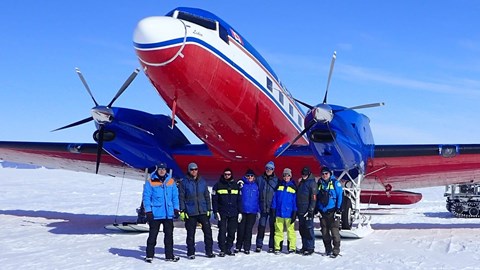 During the expedition, measurements were carried out on Wasa's building construction, to study how the wooden building has been affected since it was built 30 years ago.
Map