In Antarctica, it's a long way to the nearest hospital. In order to minimise the risk of accidents, it's important to think through and make a safety plan for your stay. The risk of anything unexpected happening can be reduced by being aware of your own and your fellow travellers abilities and limitations.
Changes in weather are common, and favourable weather conditions can rapidly change. Wind and snowstorms can arise quickly and increase the wind chill and reduce the visibility.
The risk of fire is extremely high due to the dry air in Antarctica; this makes it especially important to comply with local regula­tions concerning smoking prohibitions and fire safety.
To ensure that you can carry out your planned activities safely, bear in mind the following simple rules of thumb in the three crucial areas of; sufficient knowledge, appropriate gear, and well-prepared and responsible companions.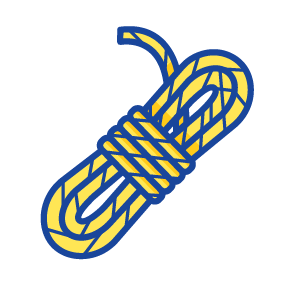 Make a safety plan for your stay in Antarctica
Plan for safety before and during your stay in Antarctica; for example:
Make sure that the combined knowledge and skills of the visitors are sufficient for a stay in the area in question.
Make sure that your clothes and equipment are adapted for and meet the demands imposed by the cold and extreme Antarctic environment.
Review your routines to make sure that they work.
Always maintain a safe distance of at least 15 metres from any potentially dangerous species, such as leopard seal.
Plan your logistics thoroughly before a visit. Be especially careful when travelling over snow-covered glaciers, where there may be areas of crevasses.
Plan for rapid weather changes.
Bring appropriate first aid equipment in case of an accident. It can be difficult to get emergency assistance in Antarctica.
Do not undertake a trip or activity if the preceding requirements have not been fulfilled