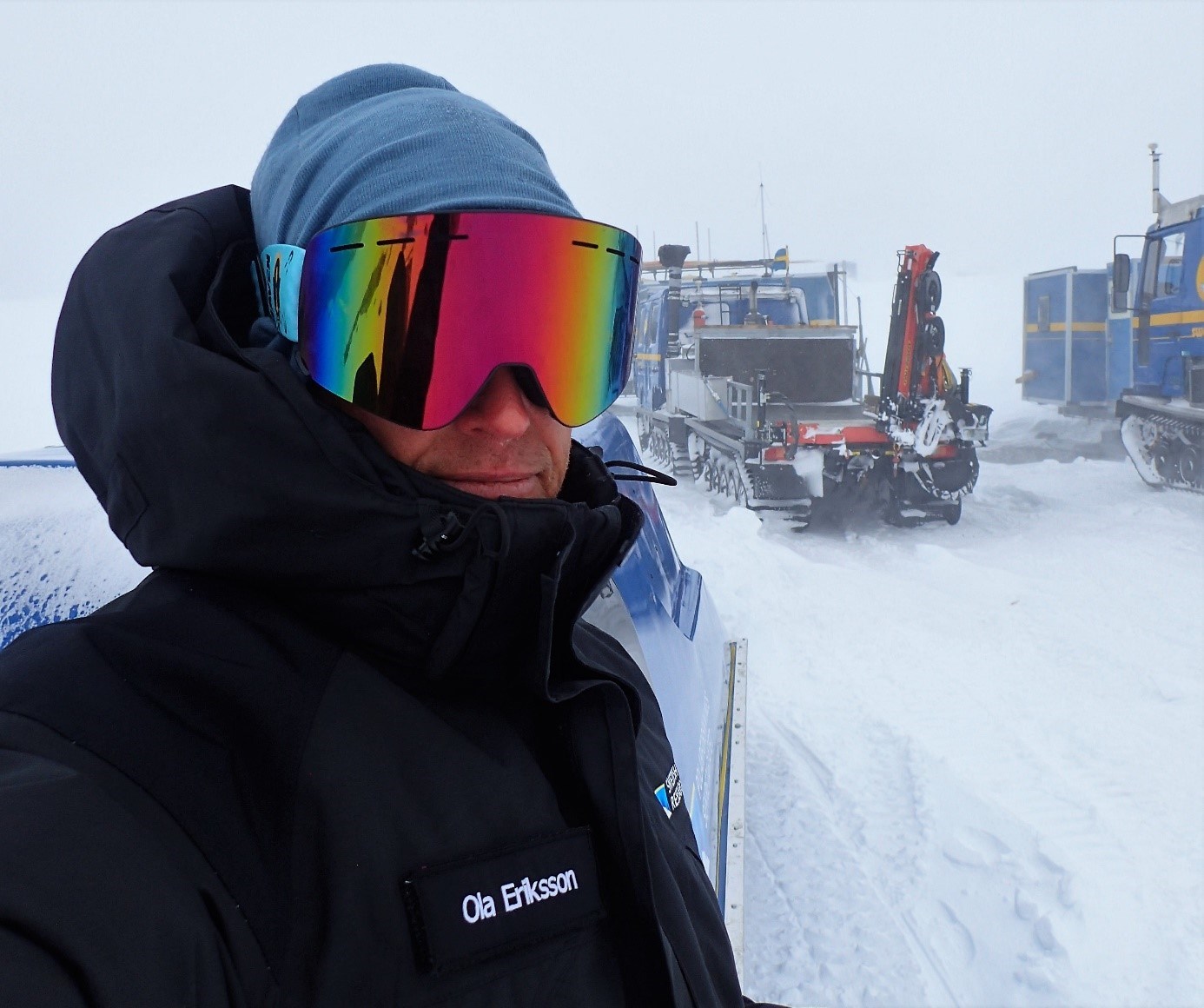 Ola Eriksson, expedition leader at DML 2021/22.
Ola Eriksson, expedition leader for DML 2021/22, gives us an update on what's happening in Antarctica at the research station Wasa.
Wasa Research Station, Antarctica, January 31, 2022
Now there are ten days left before we fly from Antarctica.
An important part of this year's expedition was transporting here and building a garage. A garage is something we need. Both to park vehicles and perform service and repairs in a place protected from weather and wind. Unfortunately, it turned out that the garage we bought was not delivered complete, but we have built as much as we can. The framework is complete. Then we carefully went through the construction description and counted parts to see what we need to bring the next time. 
Before we go home, we need to unpack everything that needs protection from weather and wind. It has become a lot of puzzling and moving things around to make everything fit.
An attempt to drive out a fuel depot to our other station Svea had to be cancelled due to a fault in the tracked vehicle. After a temporary repair, we returned to Wasa. The vehicle needs to be repaired appropriately before such a long journey.
Before the fault was discovered, we had gone so far along the trail towards Svea that we could check the weather station installed earlier in the season. That weather station now works well!
Tomorrow Tuesday, we plan to make a new attempt to transport fuel to Svea for a future expedition.
Greetings from Ola Eriksson