The research expedition has reached the ice edge in the Arctic Ocean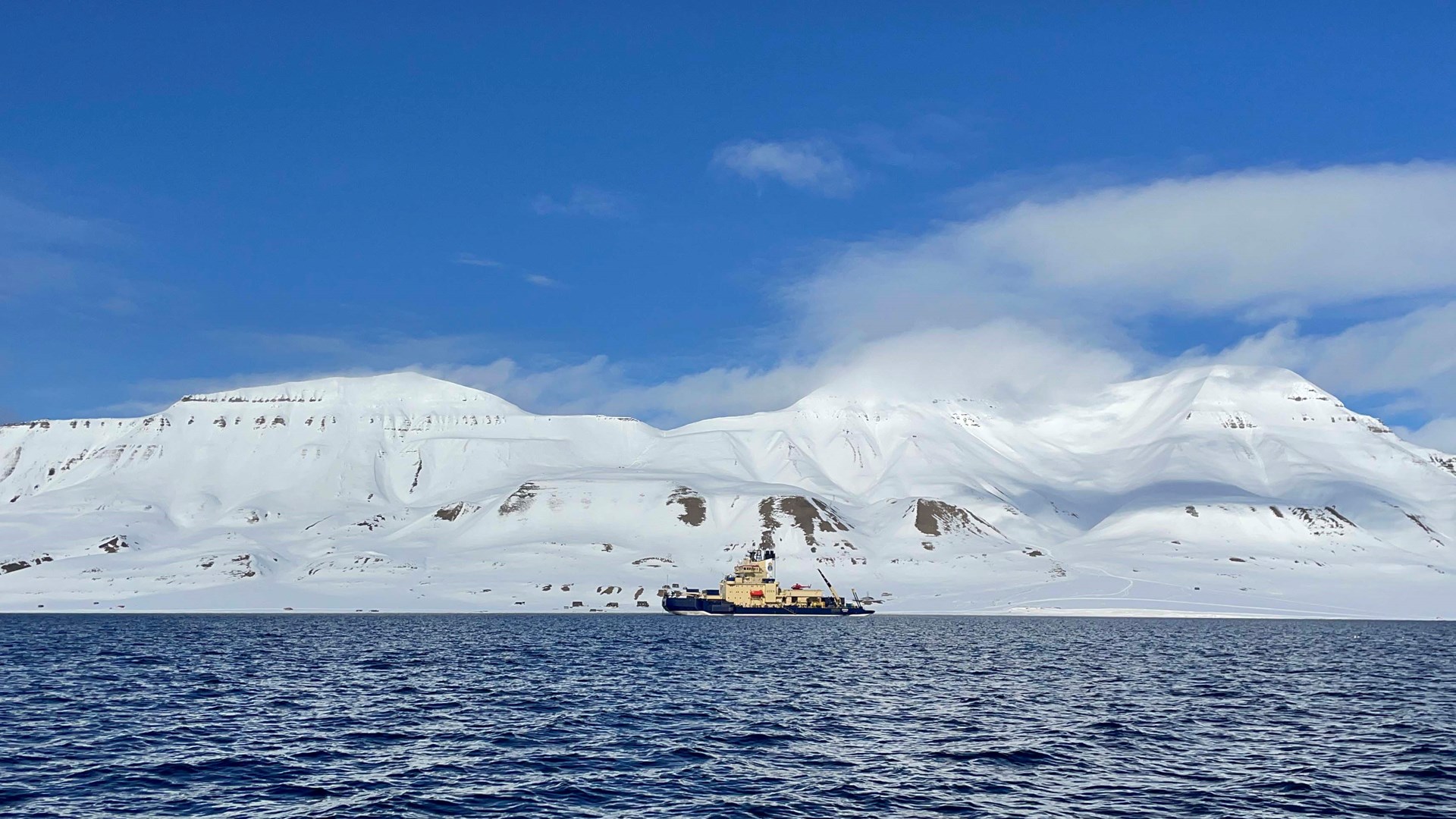 The icebreaker Oden anchored outside Longyearbyen on Svalbard. Photo: Åsa Lindgren
The Arctic Ocean, position: N79°45.4' E004°41.4'
After all the planning, it was time to start the ARTofMELT 2023 expedition!
The icebreaker Oden left Helsingborg on April 28 and reached Longyearbyen in Svalbard on May 5. Most of the researchers boarded on May 7 by being picked up by Oden's small boats.
One of the American researcher's luggage, which contained an important measuring instrument, had been lost on the flight but could be traced to Amsterdam's Schiphol airport. After many phone calls, the luggage was flown via Oslo to Longyearbyen. It was with great joy that the bag could be picked up shortly before Oden's departure towards more northern latitudes.
At the beginning of an expedition, there is feverish activity to start all measuring instruments, assemble equipment, and go through risk analyses and procedures for all activities to be carried out during the expedition.
We encountered the first ice on the first day, which quickly became quite challenging to break, even for Oden, as there were many ridges and bumps on the ice.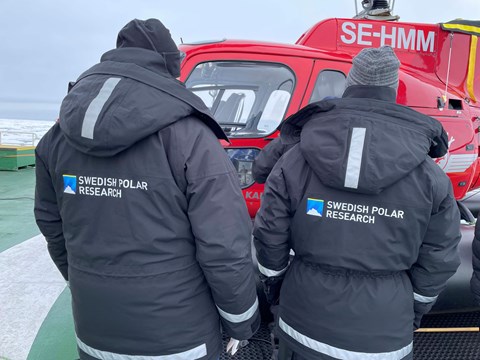 The research program is underway, and one of the first activities was to fly the so-called Helipod, which a research team from the Technical University of Braunschweig in Germany brought with them. The Helipod is suspended under a helicopter and can then measure many different parameters using sensors mounted on the instrument.
Åsa Lindgren, Expedition Coordinator at the Swedish Polar Research Secretariat