One month since the start!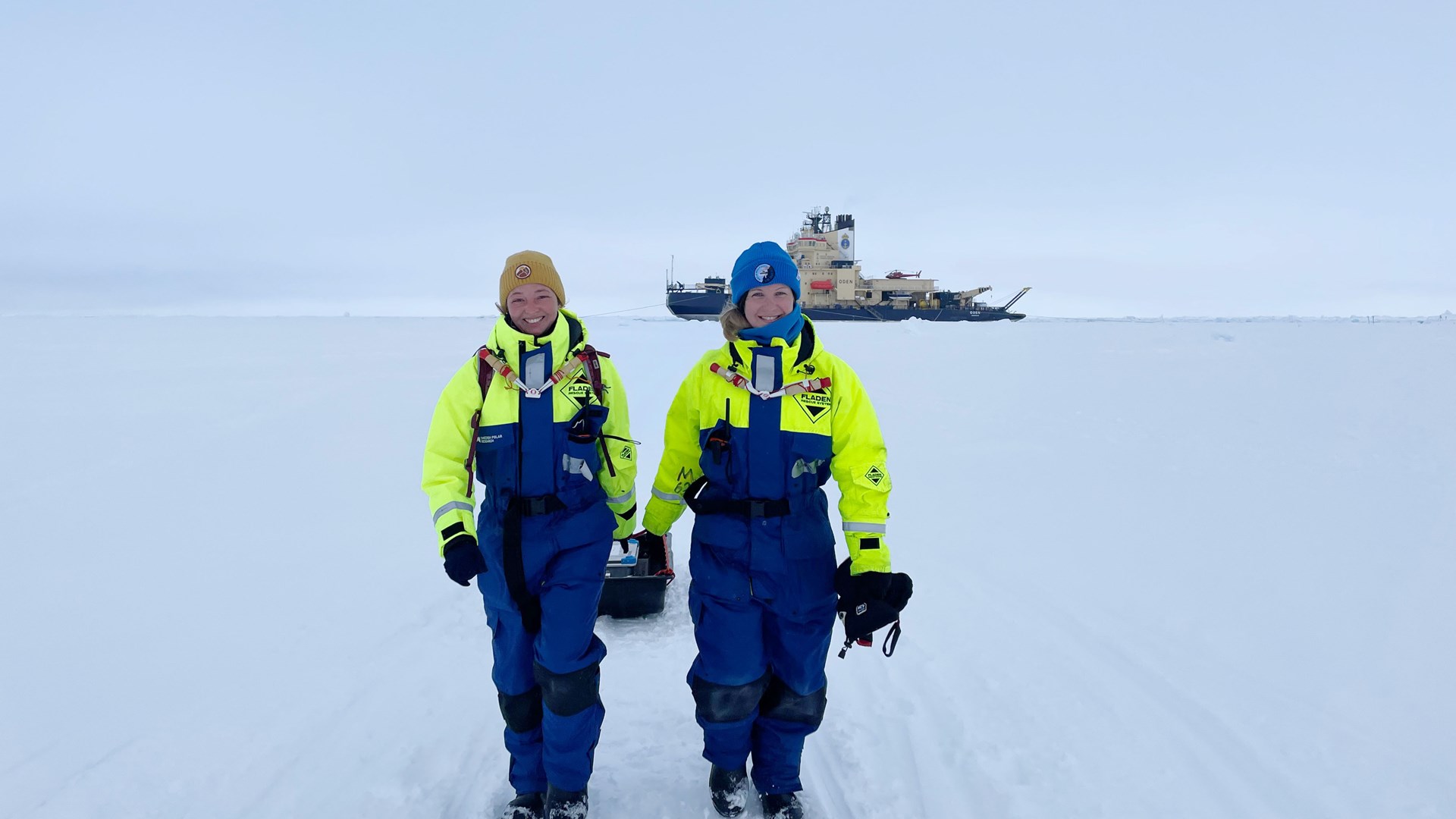 Theresa Mathes from Technische Universität Berlin in Germany and Sonja Murto from Stockholm University. Photo: Åsa Lindgren
Today marks one month since we landed in Longyearbyen and boarded Oden. We need to be vigilant as we stay in the most polar bear-populated latitudes. Today, we had our 18th polar bear visit, and once again, our routines worked. The polar bear guard on the bridge spots the bear, reports it on the radio, and everyone working on the ice stops and quickly boards the ship. Sometimes, the ship's horn is used to scare the bears away from the expensive equipment placed on various measuring stations on the ice. We always have an evacuation plan, using two snowmobiles with sledges to quickly return to the ship. We've had many polar bears visiting: young ones, old ones, females with cubs, and two young males fighting. We also see many seals.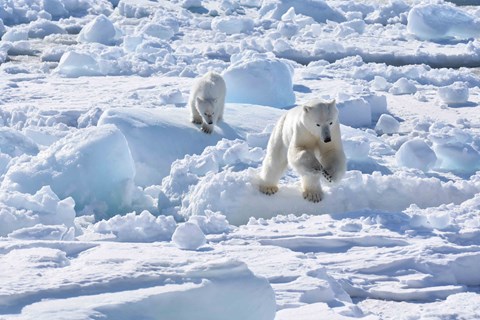 The research program is designed so that there is always a project generating important data and collecting samples, regardless of the prevailing conditions. When it is foggy, the aerosol group on deck four cheers, and when the weather is sunny and favourable for flying, everyone dependent on the helicopter is happy. Thanks to structured daily coordination meetings with the research leaders, all projects meet their needs to the greatest extent possible. Expeditions focused on air measurements differ from other expeditions because many measurements are carried out relatively autonomously. Often, all that needs to be done is to change the batteries and download the data, and then the measurements continue around the clock with little visible effort.
One of the projects that require a significant amount of time on the ice is led by Julia Muchowski from Stockholm University. A multi-structure probe is lowered to a depth of approximately 500 meters through a hole drilled in the centre of the ice floe. The instrument is borrowed from the University of Gothenburg within the Swedish research vessel consortium. After the ARTofMELT expedition, the instrument will be packed up and accompany the ship Skagerack on an expedition to the east coast of Greenland.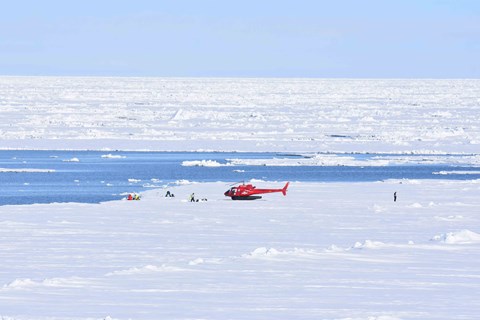 Stockholm University, Umeå University, University of Gothenburg, Swedish Polar Research Secretariat, Geological Survey of Sweden, Swedish University of Agricultural Sciences, and Swedish Meteorological and Hydrological Institute collaborate within the consortium. The exchange involves equipment, training, and personnel among the Swedish research vessels Electra, Svea, Skagerack, Oden, and Ocean Surveyor.
During ARTofMELT, Morgan, who usually works on Svea, participates. By being part of the mooring team responsible for anchoring Oden during ice stations, managing the helipod efficiently, thawing frozen water lines, and being a polar bear guard on the ice, he gains insight into how the Secretariat works on expeditions. Hopefully, all the ship operators have much to learn from each other.
Text: Åsa Lindgren