IT technician strengthens research support on the icebreaker Oden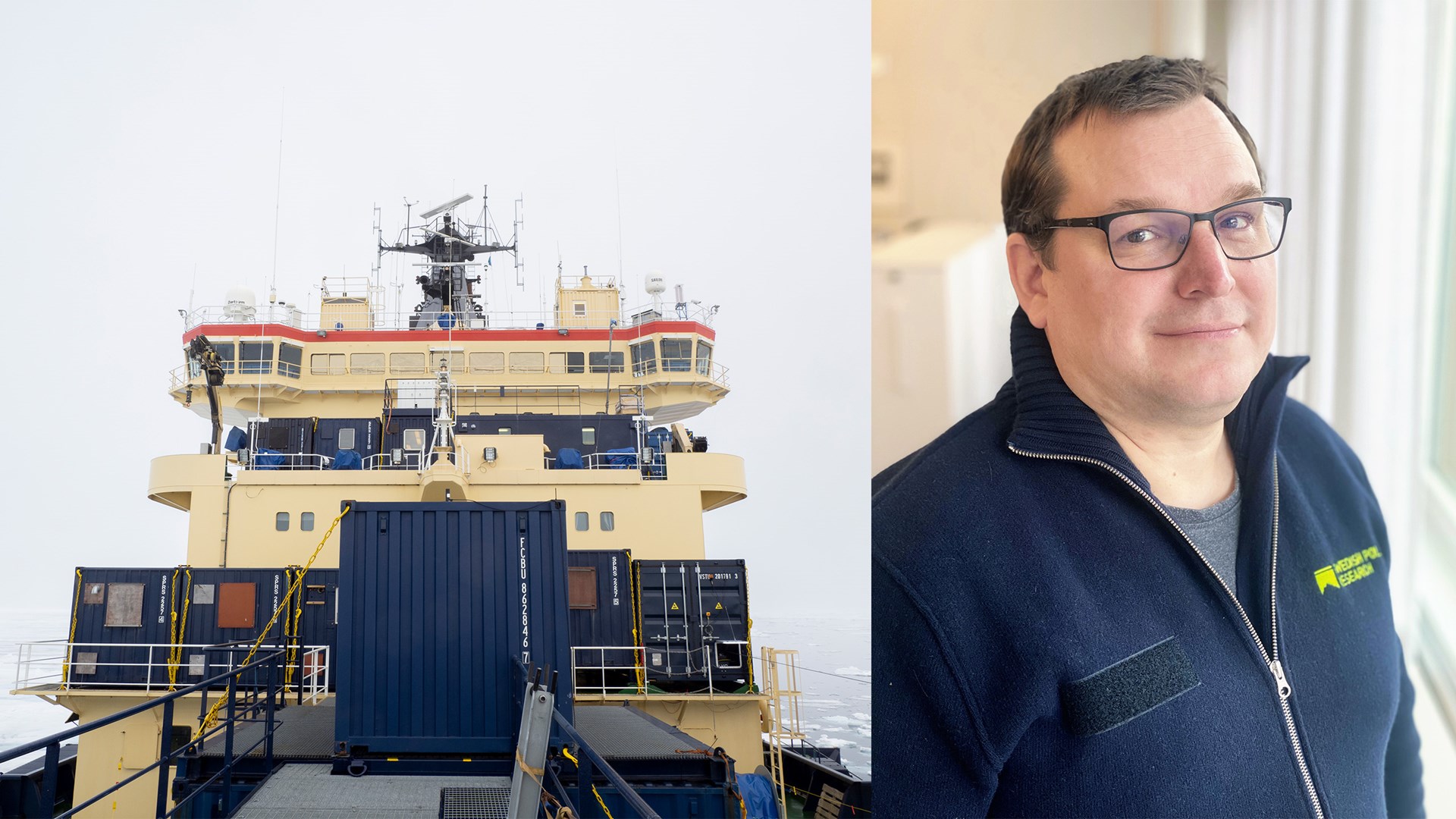 Martin Jansson is a new IT technician at the Swedish Polar Research Secretariat's department for ship-based research support on the icebreaker Oden.
Please tell us about yourself
– I live in Årjäng with my family and grew up in Lerum. After my military service at Lv 7 in Boden, I studied an engineering program in electronics and data at Karlstad University. Through the degree project, I got a job at Hanza Elektromekan in Årjäng, where I worked for 14.5 years with software and hardware development of test systems. After that, I worked at the Norwegian company Flexit, which develops and manufactures FTX units and heat pumps. I was in charge of their web-based calculation program and the development of various test software for the lab. I also worked a lot with different test rigs for heat pumps.
What will you do at the Swedish Polar Research Secretariat?
– I will work as an IT technician at the unit for ship-based research support. This means I will work a lot on Oden and with the expeditions we carry out to the Central Arctic Ocean.
What are you most looking forward to in the new job?
– To go on expeditions with the icebreaker Oden. It will be a big contrast to the factories I worked in, where I ended up in the parts of the premises that lacked windows. But I also look forward to planning for an expedition and solving various problems that arise before the expedition.
Which IT areas do you find the most fun to work with, and do you have a favourite tool?
– Most things about IT are fun. I have always been involved with computers and programming, even in my spare time. I was ten years old when I got my first computer. But what I find most interesting now is probably networking and setting up servers for different functions.
– My favourite tool has to be a good text editor. With one, you can do most things in IT regarding programming and more. If I sit with a computer that has Windows, Notepad++ is my favourite.
We heard you play in an orchestra, please tell us more!
– I play cornet in a brass band in Norway. We are about 30 people in the orchestra. There will be some concerts during the year, but most are around Christmas, when we are hired for several concerts with Christmas music. My oldest son also joins in playing the drums, and it's a lot of fun.
– We have a nice friendship playing together, and it is a perfect way to recharge the batteries after an intense week at work.