Research blog: Johan Casselgren day 26-30
Day 26
After an overnight stay and several miles of snowmobiling, we stopped near the research station during the day. Today's focus was experimental measurements of the snow's surface roughness with the help of image analysis and laser measurements.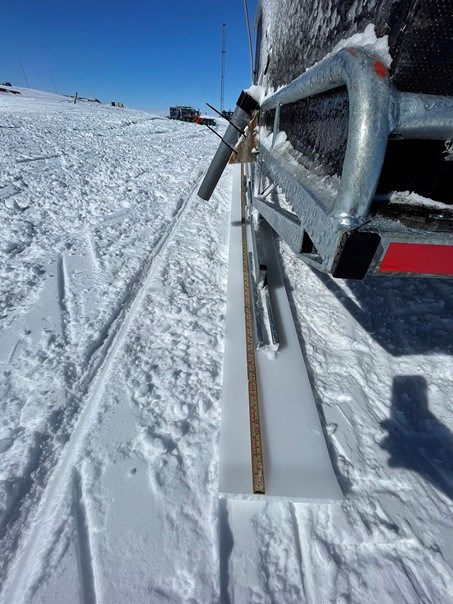 Day 27
Since the view was perfect, we set off towards Plogen again in the hope of being able to make measurements towards the top of the mountain. The weather continued to be great with sun and no wind so we could even get up at the top of Plogen.
Day 28
New Year's Eve was spent digging. The goal was to dig up a radar reflector that has been deployed since the 2019/2020 season. Luckily we knew where it was located since only two decimetres of it's top was visible. So after digging a hole about 3.5 meters deep, we got it up.
In the evening there was good food, we saw "Dinner for One", to then toast the new year. Happy New Year!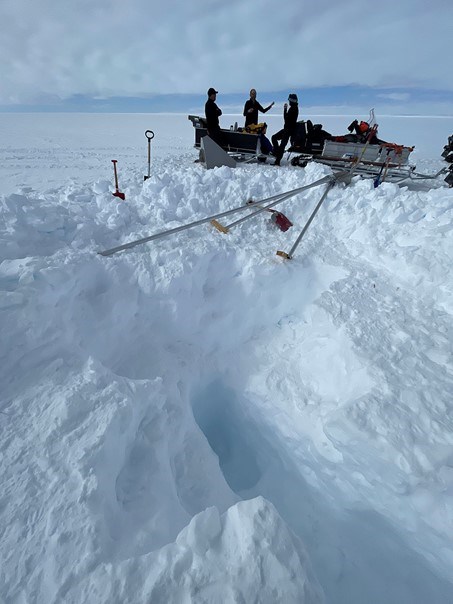 Day 29
Rest day, which was spent taking a walk on the nunatak Basen where the research station Wasa is located. A walk with many nice views.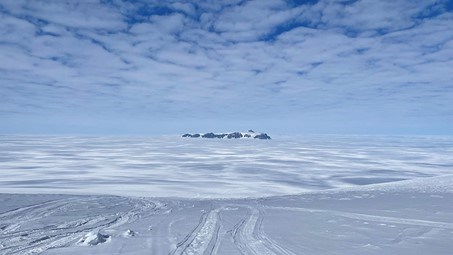 Day 30
Since we found interesting ice lenses in the measurements we made at Rampen, we chose to go back. But this time we went out on the ice shelf, which meant that we were actually out at sea. The measurements gave more interesting results, but when moving in these areas it is important to pay attention to ice cracks, so we moved with great caution.