Research blog: Johan Casselgren day 20-25
Day 20-21
After the storm the beautiful weather arrived, the first thing we did was to go and check if the radar reflector we installed was still there. As a Christmas present, it had survived the storm, but we had to dig it out.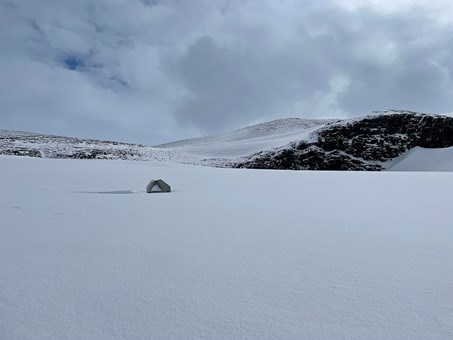 When we got back to the station it was time for Christmas celebration. The Christmas food consisted of meatballs, Jansson's temptation, Christmas sausages and a few different kinds of fish which was perfect. Then we also saw Donald Duck, as a bonus my family had sent with a Christmas present with a hat and a very nice drawing from my children.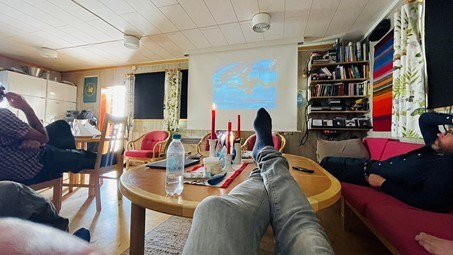 Day 22
Now that the wind has calmed down, we can continue with our measurements. On Christmas day, the trip went to the mountain Plogen to investigate various points where the reflection of the snow is different. The idea was to use the PICO-drill to see if the density of the snow differed between the different points. The drill depth was about 5 meters. Unfortunately it was poor visibility so we could not get higher on Plogen.
Day 23
The sun was shining and the mood rose immediately. Today, the focus was on Rampen, a land bridge that extends towards the ice shelf. An ice shelf means that there is no bedrock underneath, but instead water under the ice. The interesting thing about the measurements was that we found more ice in the snow cores than we did elsewhere. The downside is that it gets harder to drill!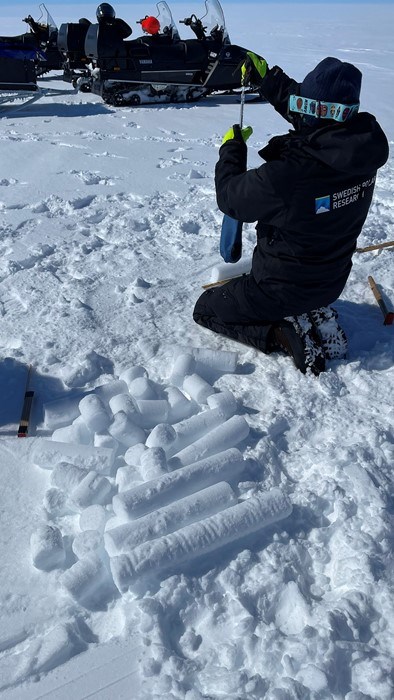 Day 24-25
For the first time we would go out and spend the night in the field, in the living modules (arcs). After a number of measurements, we stopped and camped. Since we did not have enough water, we had to melt snow on the stove. During the night it was windy outside but it was ok to sleep, however, the sun was up so it did not get dark in the arc.