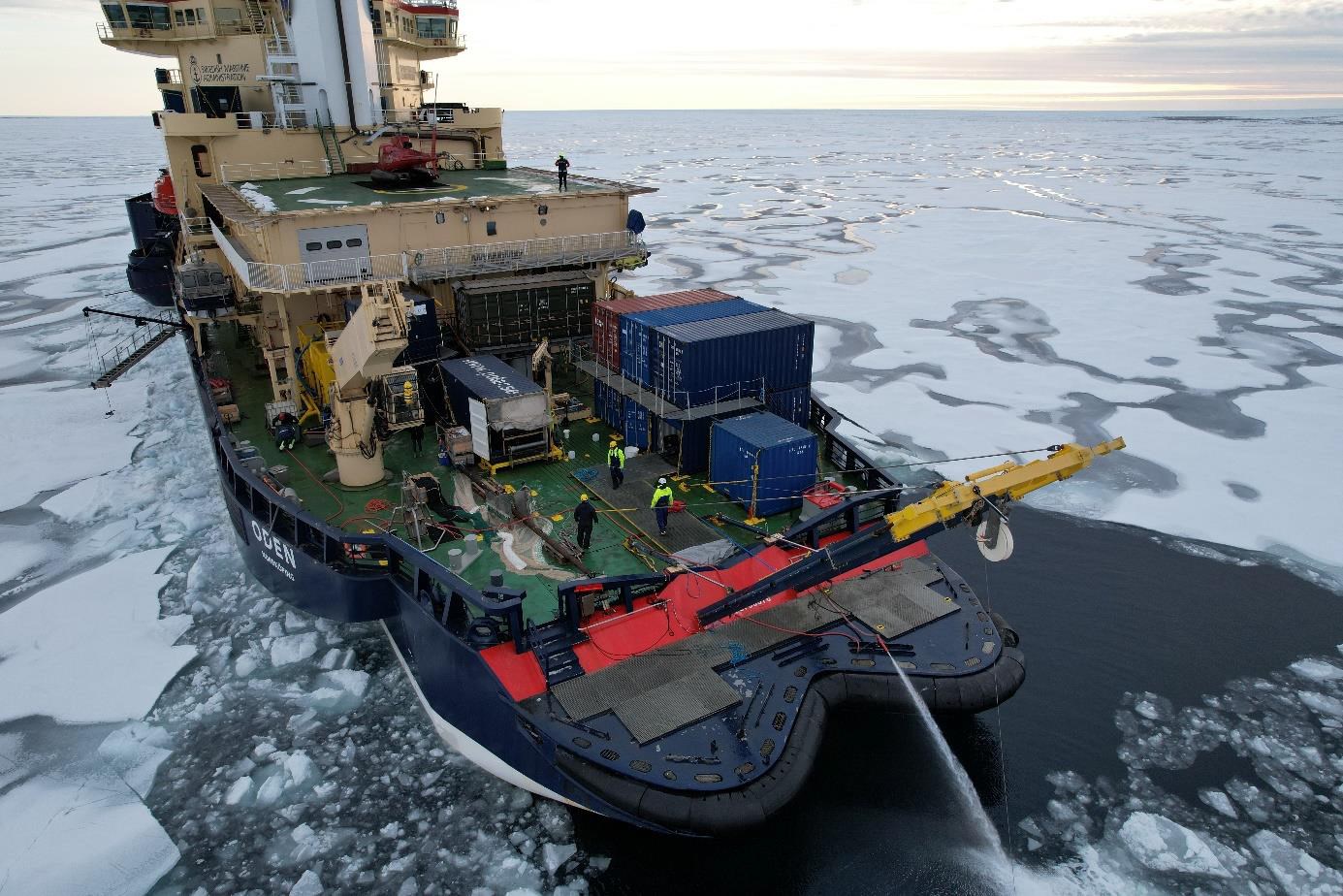 The last sampling station. The beautiful structure of the multi-year ice surrounds the icebreaker Oden. Photo: Mattias Petersson
Helsingborg, 20 september 2021
Early yesterday morning, the icebreaker Oden arrived at the port of Helsingborg.
During the journey home, the researchers have been working on their expedition reports, packing and cleaning. Today, the researchers get off the ship. It will be empty and quiet for the more than 20 people who remain on board.
Summer and autumn are over in the Arctic. The last time has been characterized by a lot of snowfall and minus degrees. It was as if the Arctic wanted to be left alone for the coming winter, and at the final part of the expedition, Oden needed to deviate from the intended course due to the ice situation.
The research ended with a successful sediment sample from the giant box corer. Despite frequent fishing, only four fish were caught during the entire expedition – an important result in itself. Towards the end of the expedition, the wildlife was all the richer. Oden was greeted by polar bears, walruses, seals, dolphins and birds.
Now we welcome all participants home and are happy for another successful Swedish polar expedition!
"It is rare for Oden to make a journey that stretches over such a large area of the Arctic. It has been a real pleasure to complete this expedition. Sweden is one of the few countries that has leading knowledge about navigating the Arctic basin in conditions like these." Mattias Petersson – Master Icebreaker Oden