Oden reaches the ice edge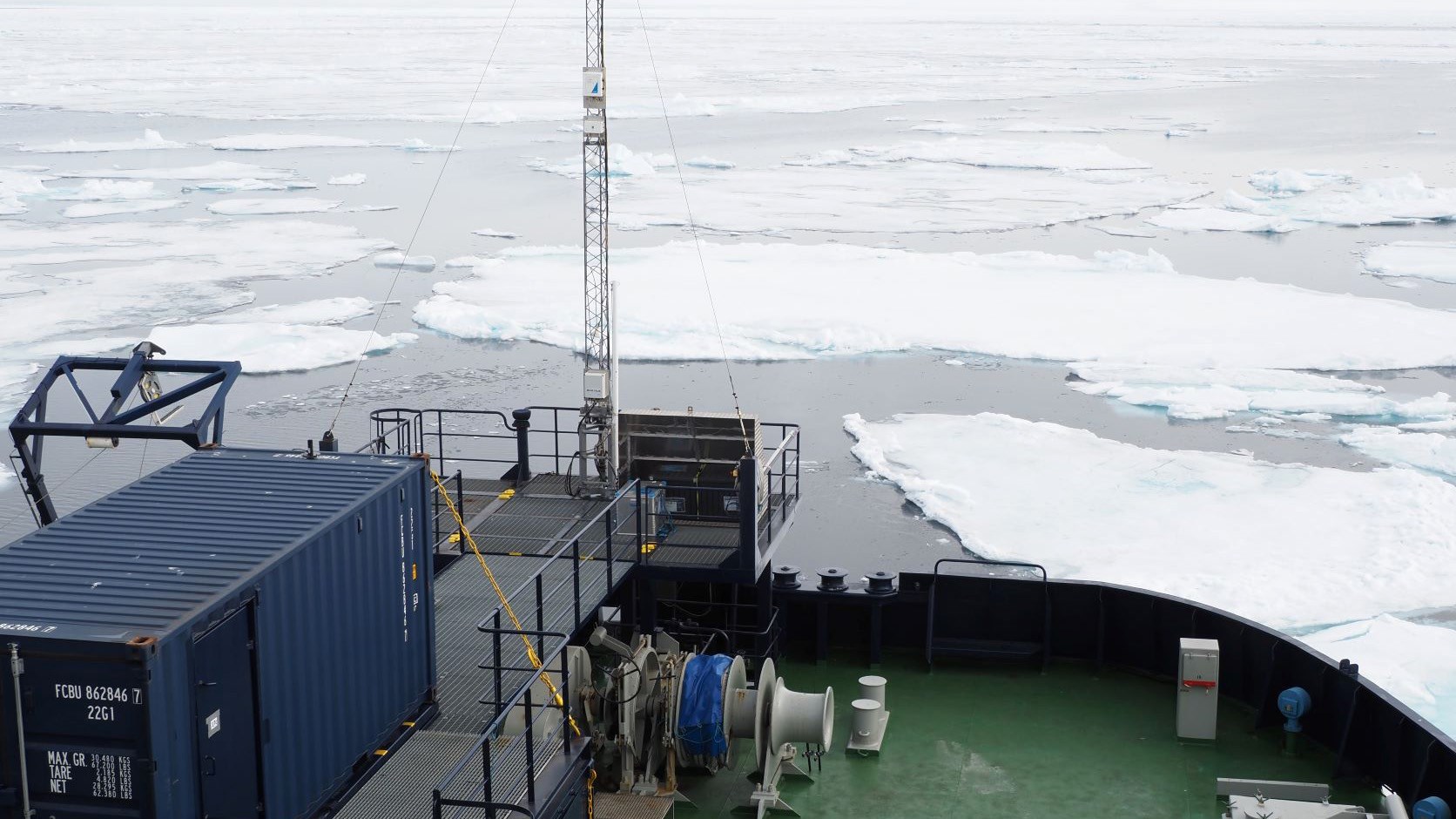 Oden has reached the ice edge north of Svalbard. Photo: Maria Samuelsson.
North of Svalbard, 2 August
After a week of traveling on open water, we have finally reached the ice edge just north of Svalbard! At Oden, the preparations are constantly ongoing before we enter the ice. The researchers unpack their equipment and do test experiments to see that everything works as it should. Some items may need to be repaired or manufactured on the boat. Niklas Vestin, for example, had to weld a frame to hold cameras that go down to the seabed (picture 1). If the weather allows, the helicopter will take its first turn out towards the ice today and now the blades are in place (picture 2).
Focus on safety
Yesterday we had a fire drill with evacuation of the boat and when the alarm sounds, everyone should go to the gathering place to be counted (picture 3). Safety is very important and there are great risks in making a polar expedition and working with sampling on the ice. You can fall into icy water, a polar bear may come, or fog can make it difficult to find your way back to the vessel. To minimize the risks, we have had reviews of work steps that are particularly risky for the researchers, such as ice work, uptake of bottom sediments and work with heavy measuring equipment.
Meteorological measurements
Now the first weather balloon has been sent up to make measurements and new balloons will be sent every six hours during the entire expedition (picture 4). Today we are in the ice on our journey to the North Pole (pictures 5 and 6) and will start with the expedition's first sampling, station 1.
Text by: Maria Samuelsson, expedition coordinator
Photos 28 July - 2 August