Halfway through the expedition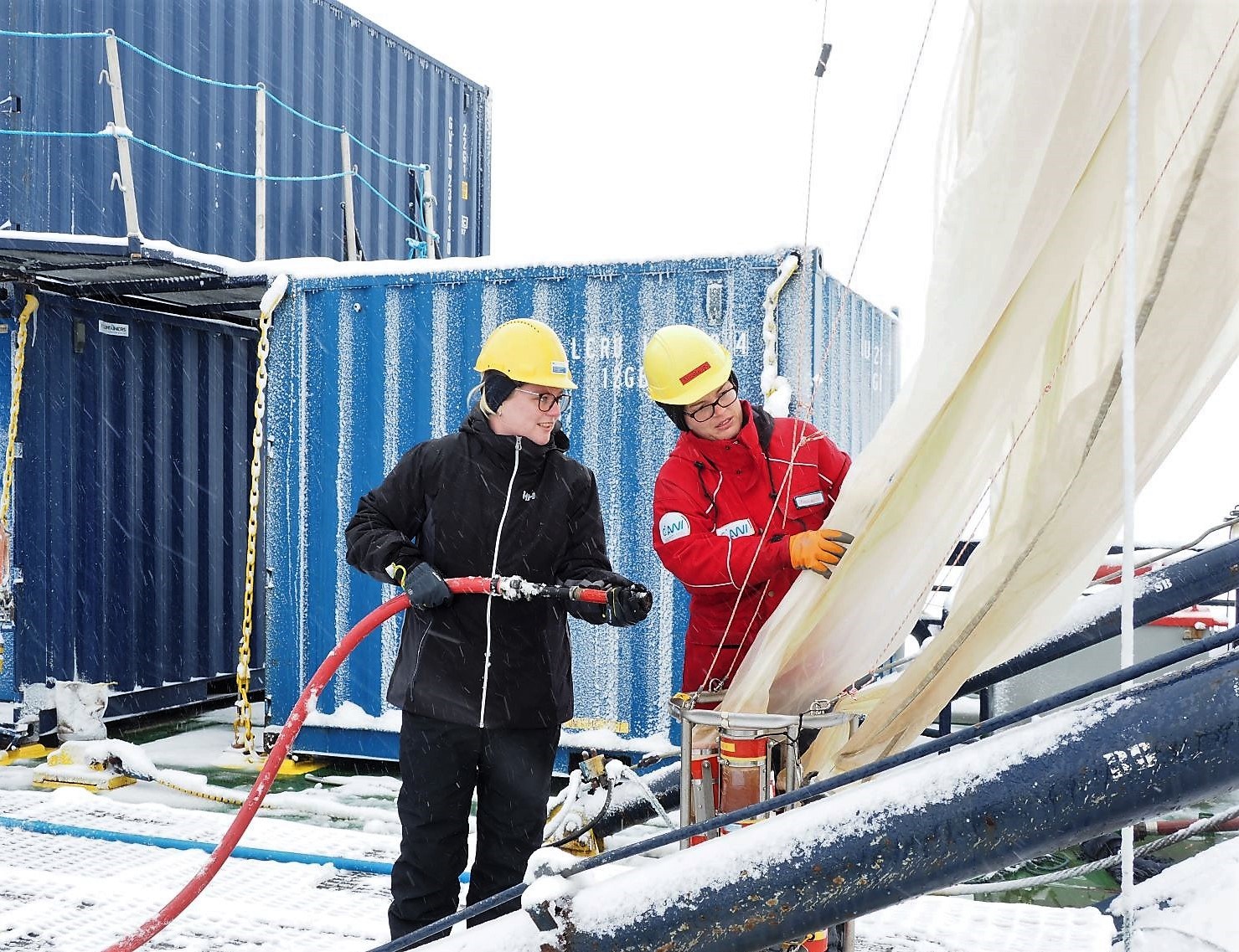 Emma Svahn (Linnaeus University) and Nicole Hildebrandt (Alfred Wegener Institute, Germany) rinse the multi-net zooplankton traps in the collection cups. Photo: Maria Samuelsson
Arctic Ocean, 23 August (N88°32.7 W128°03.7)
Sunday evening and the snow falls around Oden. The wind is 10 m/s and the temperature is -2°C. It has been a few days since we visited the North Pole and now we have continued the expedition to more unexplored areas in the Arctic Ocean.
The atmosphere on board is very good and it is a fantastic group of researchers, crew and "polar bears" (we from the secretariat) who get to be part of the Synoptic Arctic Survey on board the research icebreaker Oden.
The research program this time is a bit unique with a wide range of research questions and many different research methods, some of which are being tested for the first time.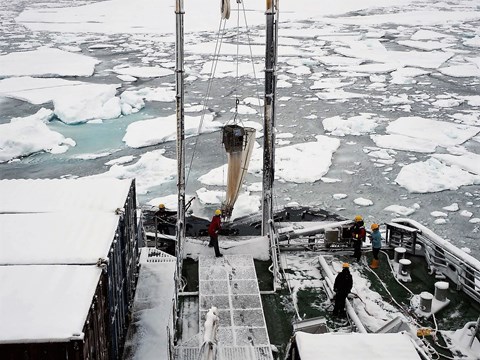 We have now reached halfway through the expedition and the routines are starting to settle down. In recent days, we have done a lot of sampling on ice, both directly from Oden and by helicopter, and many nets and CTD's have been sunk into the depths.
The sediment that was taken up with the box corer a couple of days ago still keeps the researchers busy and fishing is conducted not only with nets but also with the help of a jigging machine. Should anyone prefer to fish more traditionally, there are standard fishing rods that everyone can use directly from the vessel.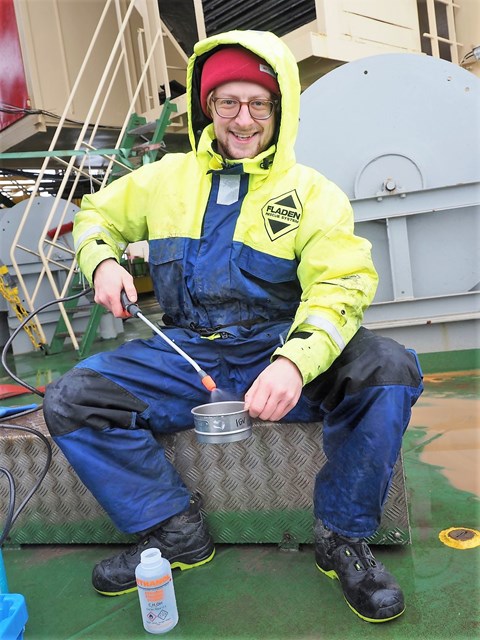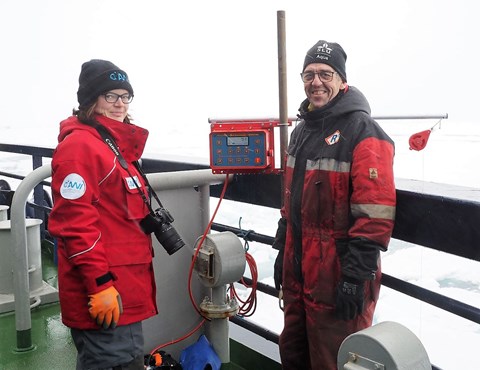 Janina researches, among other things, Arctic viruses and had so far sampled meltwater pools and open water from the ice. Now she has also discovered that Oden's so-called fall rope can be used as a platform for sampling the surface water film. With the help of a glass plate that is dipped in the water, you get the thin top layer which can then be analyzed for virus presence.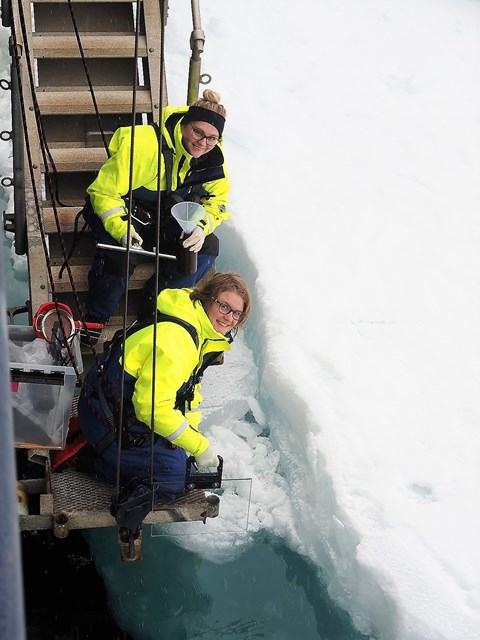 Tomorrow, a new packed research day awaits before we continue along the third leg of the expedition route, towards point E.
Text by: Maria Samuelsson