Full activity after the storm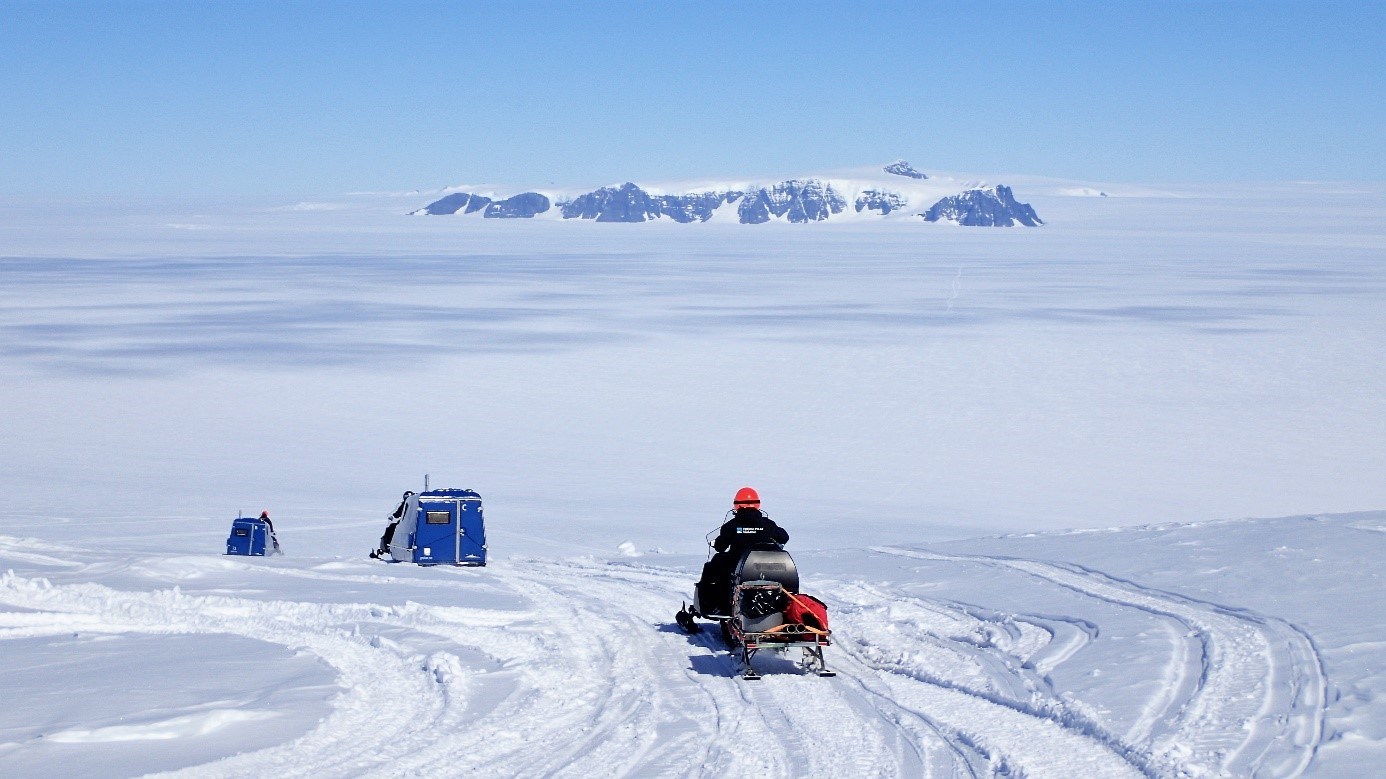 After a ten-day storm, the researchers can finally go out into the field during DML 2021/22. Photo: Ola Eriksson
Antarctica, December 27, 2021
Text: Ola Eriksson, expedition leader
Another week has passed.
The weather is now good again after 10 days of storm. At most, the wind speeds were 53 m/s. When it blew the most, the whole house shook. Candlesticks, glasses, plates and other things standing on tables and in kitchen cabinets rattled. Indoors, the noise level was much like that of a smaller aircraft.
The day before Christmas Eve we woke up to the fact that it was completely quiet. A strange feeling. We ate breakfast and hurried out to start taking care of things in the station yard. The large housing module had been laid on its side. One of the smaller housing modules was almost completely filled with snow. All snowmobiles and tracked vehicles had the engine compartments filled with packed snow. Snow had gotten into containers. Several snowmobile chapels had been blown apart, but no major damage was reported. However, the large housing module has a somewhat dubious function after the storm… In the afternoon the wind came back but this time only 10 m/s.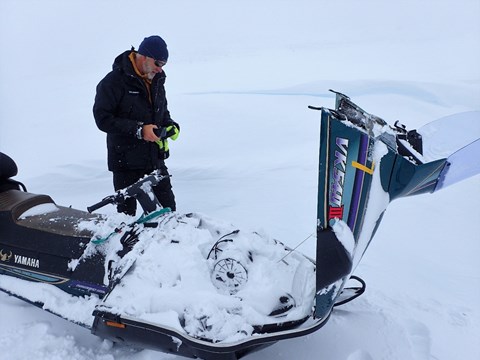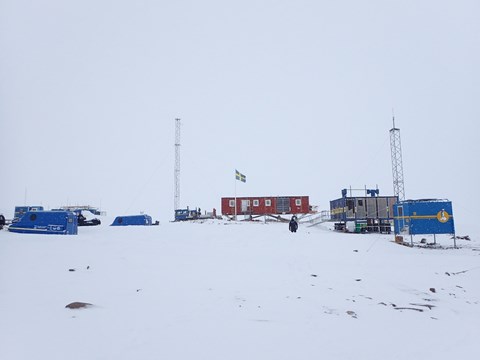 It took a few days to get back on track and get everything rolling again.
The researchers have been out and looked at the reflector they mounted just before the storm and against all odds it weathered the storm. The wind was up to 53 m/s and the level for a hurricane starts at 32.7 m/s.
Christmas Eve was celebrated in peace and quiet at the station with Donald Duck (Swedish christmas eve tradition), good food but without Santa. The night before Christmas we were invited to the Finnish neighboring station Aboa for mulled wine and snacks, which was very nice!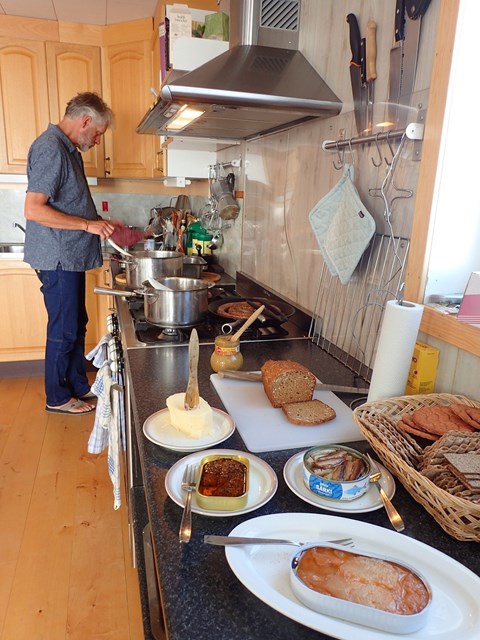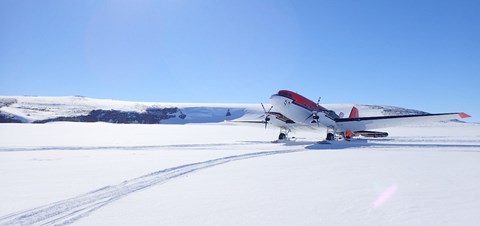 On Monday, the research group went out into the field to continue their measurements. This time they took two housing modules with them and are planning an overnight stay in the field. The idea is that they later will go on a longer trip and stay out for several days.
Tomorrow Tuesday, Stefan and I are going to pick up our sledge with garage and fuel, which is available at a breakpoint about 130 km from here. We will use a tracked vehicle. We do not know if it will take a day or two. Dick and Michael remain on Wasa as backup if we should have problems along the way.
We are all fine!
Greetings from Ola and the whole group