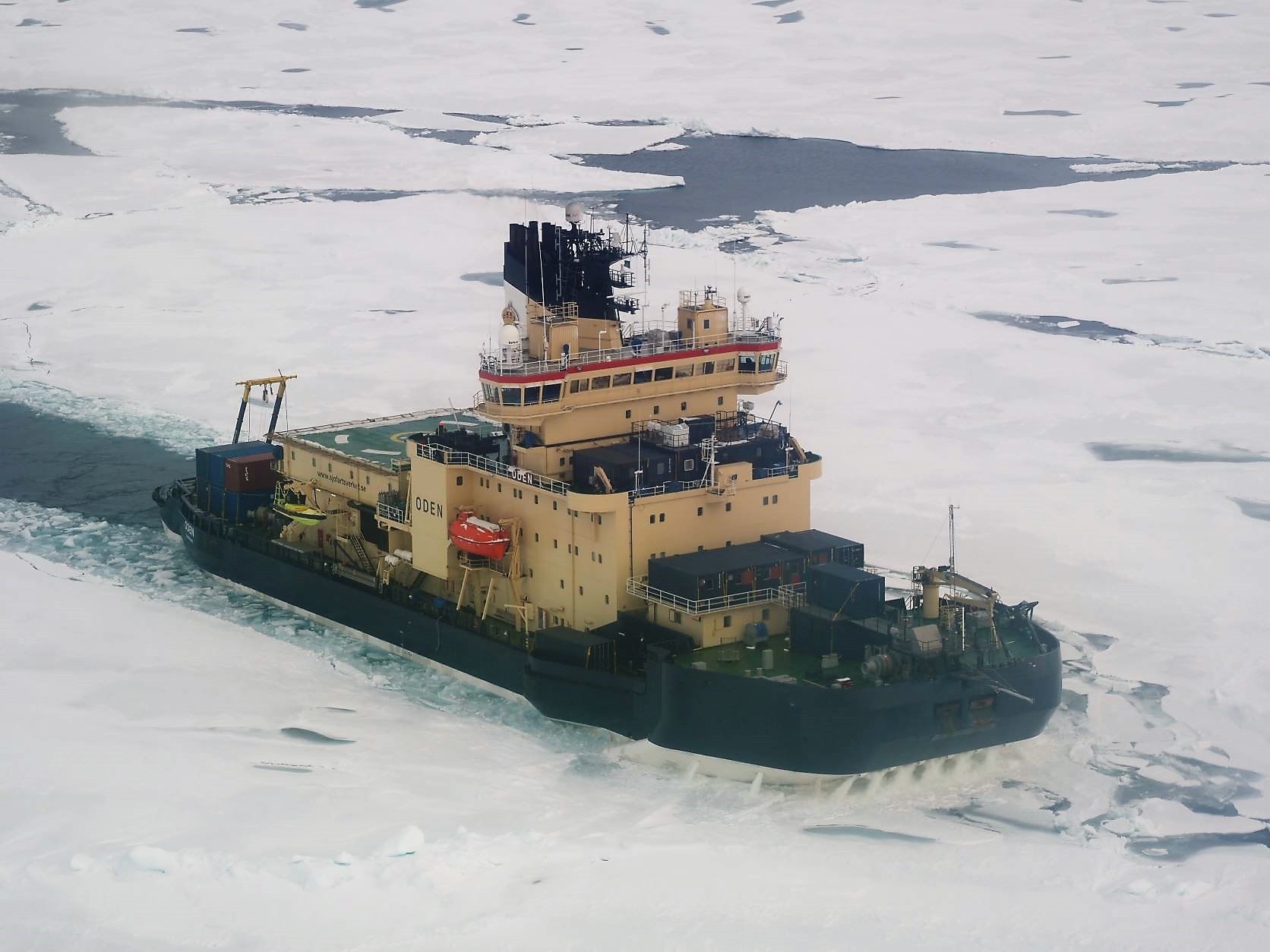 Oden steers forward through the ice. Photo: Maria Samuelsson
Arctic Ocean, 25 August 2021 (N88°01, W98°21)
Wednesday evening and a weak sun can be seen through the clouds. It is -4.5 °C and the wind is 5 m/s. There is a lot of ice and the whole ship is shaking and thundering. Another day has passed with a lot of sampling, both from ships and ice.
Ice reconnaissance using a helicopter
Before Oden goes on to the next station, an ice reconnaissance is often done with the helicopter. Investigating and documenting the ice conditions in front of Oden is a very important tool for finding the easiest way through the ice. It saves both ship fuel and time.
The helicopter flies up to 20 nautical miles in front of the ship and the track for the helicopter's transponder (AIS) can then be followed in Oden's radar facility. At the same time, an experienced helmsman or captain sketches what the ice looks like along the way, the size and position of the flakes, open water surfaces and, for example, fields of crushed ice.
Together with the AIS track and the sketches, the helmsman can then choose the best route, even if the ice drift can obviously change the conditions. On days when ice reconnaissance cannot be carried out, for example due to poor visibility conditions, Oden's average speed often decreases.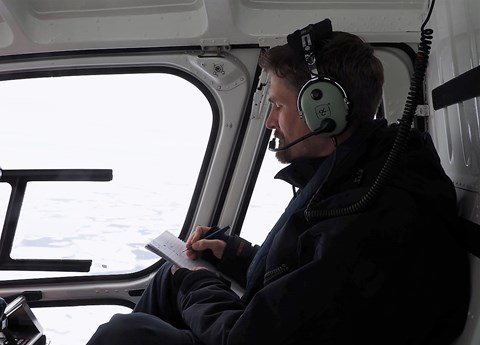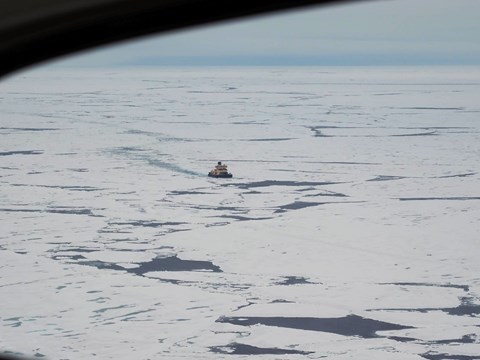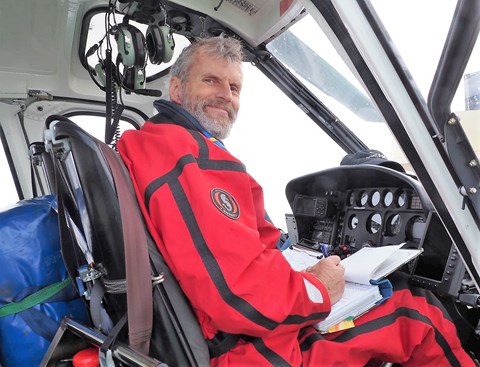 Daily evening meetings gather the researchers
Every night at 19 we have an evening meeting where we go through what we did during the day, what went well and less well, and lay out the plan for the coming days. Now that the researchers are starting to get some results, we have also started with Speed Science talks in connection with the evening meeting.
Tonight, Serdar Sakinan has presented results from his acoustic investigations. The hull-mounted sonar EK80, which transmits at a frequency of 18 kHz, mainly sees larger objects such as fish, while the portable sonar WBAT (333 kHz) captures smaller objects such as zooplankton.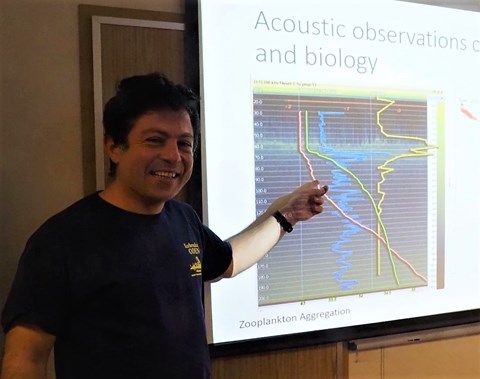 Tonight we continue our journey along the third leg and start the next station E (see picture below) tomorrow Thursday at 06:00 with the big fishing net.
Text by: Maria Samuelsson