A final box corer sample before returning home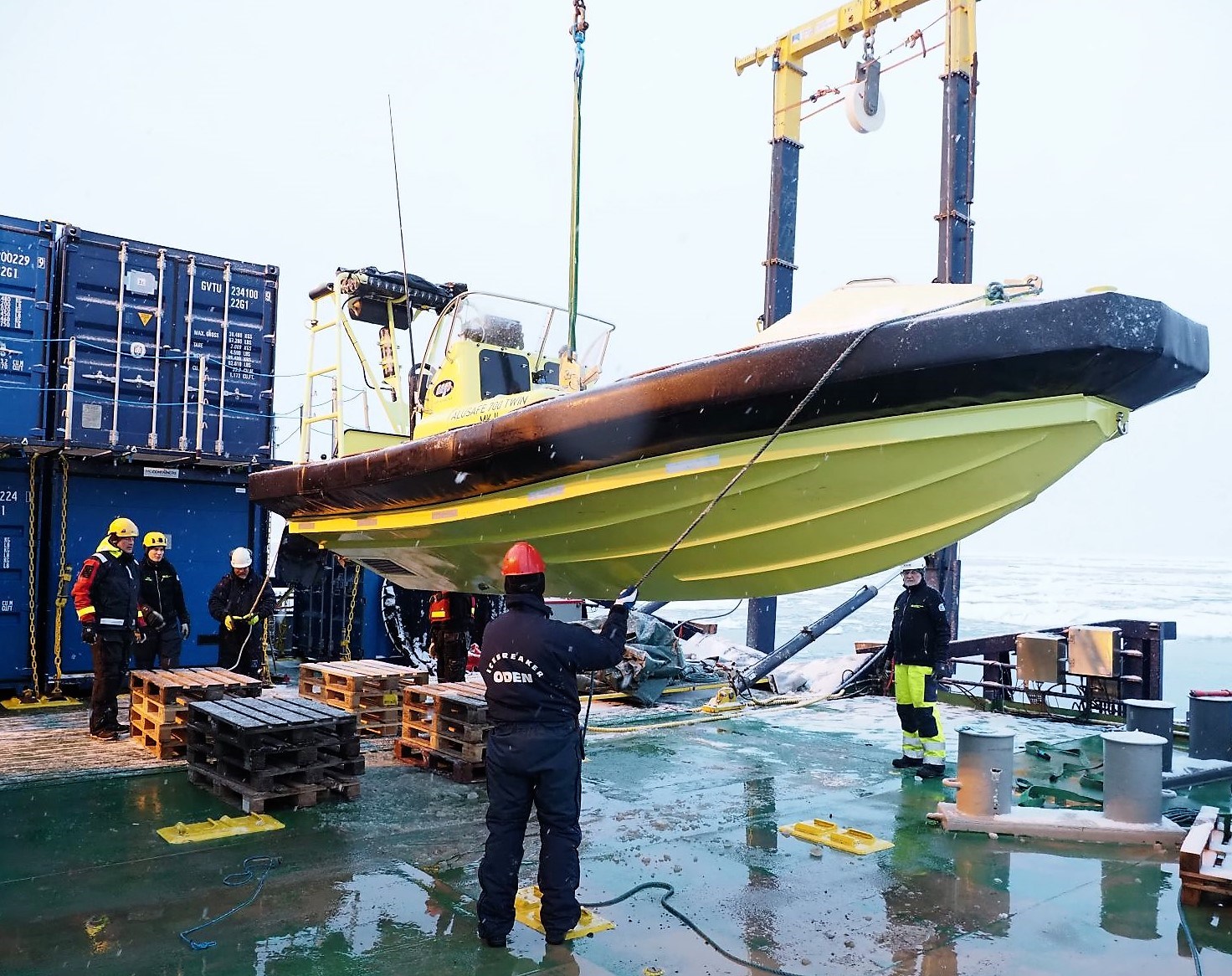 As soon as the last bottom cut was made, preparations began for moving in open water towards Sweden. Oden's new yellow, high-speed lifeboat is secured at sea on the aft deck. Photo: Maria Samuelsson
Sunday afternoon 12 September, N79°08 E07°45
We have Svalbard on the port side when we are now on our way home to Sweden and Helsingborg. The sky is grey and it has started to rain and the temperature is around + 4°C, which is different from just a day ago when we were in the ice to take samples. A southeasterly wind of 5 m/s is blowing and Oden is moving a bit in the 2-meter high swell. We left the ice around  00:30 and before that there was a lot of activity on board with sea lashing of equipment.
During the journey home, the expedition report will be written by our research leaders. It will be a well-filled document with a description of a fantastic research expedition where everyone on board has given everything every day for almost two months.
Today's photos illustrate parts of Oden's fantastic crew who took such good care of us during the expedition. Our last meeting with a polar bear the other day can also be included, a great experience for everyone to start and end the expedition with, this King of the Arctic. The very last research activity was a successful bottom coring sample last night, and shortly afterwards the work of preparing Oden for return home in open water began.