Antarctic expedition documents cultural heritage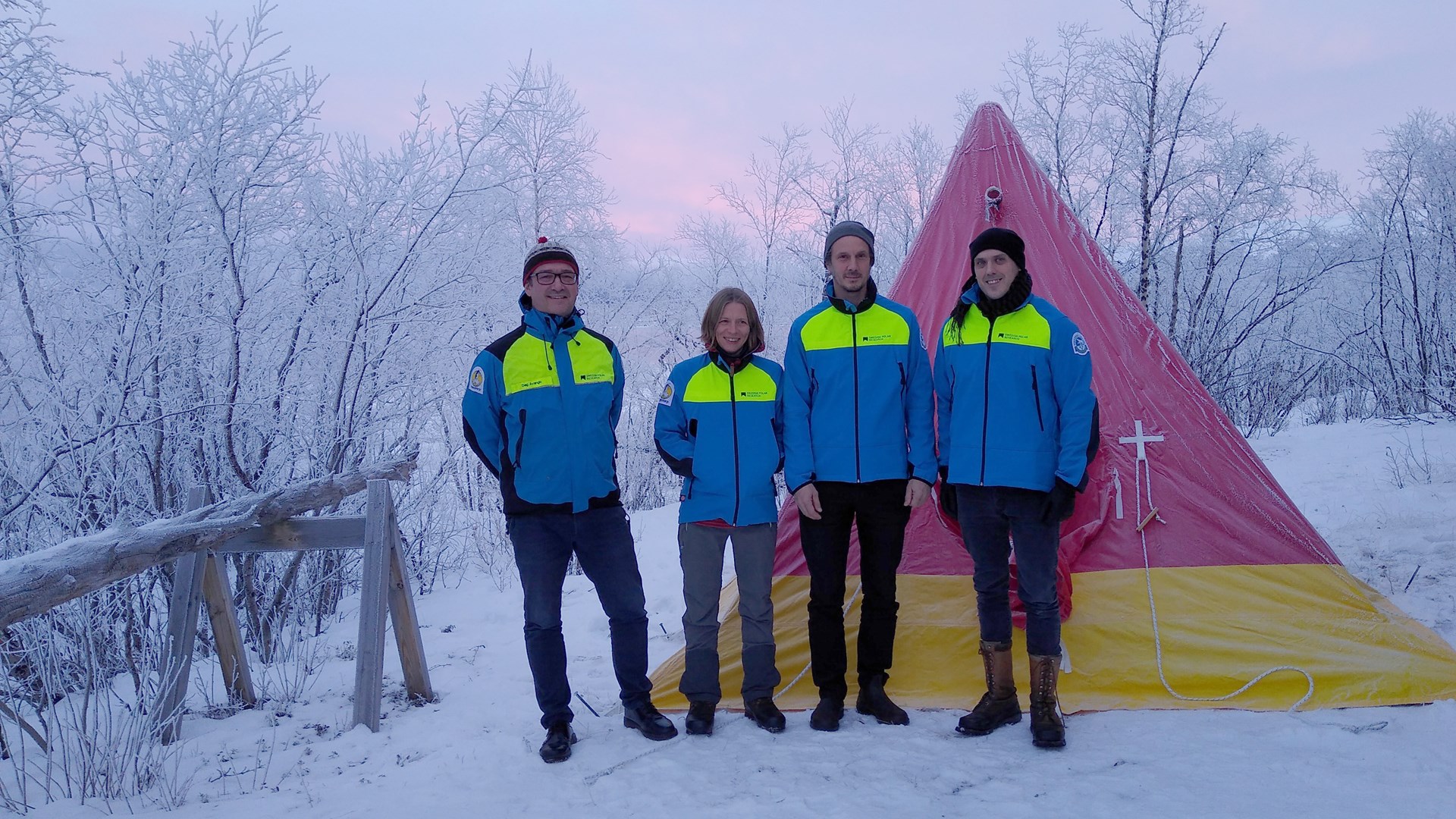 Thawing permafrost may affect the historical remains of the first Swedish Antarctic Expedition, conducted in 1901–1903. Now, the Argentine-Swedish research expedition CHAQ 2020 will collect archaeological data that will, among other things, result in actions that can help preserve this cultural heritage.
he first Swedish Antarctic Expedition was led by Otto Nordenskjöld using the vessel Antarctic. Upon reaching the Antarctic Peninsula, the expedition built a hut on the island of Snow Hill. There, Nordenskjöld wintered while Antarctic went on to carry out scientific work. The ship got stuck in the ice and sank. The expedition members were forced to overwinter, but an Argentine rescue expedition eventually saved them. Today the house on Snow Hill is protected as a historic site. However, the consequences of climate change in the area is threatening this heritage
– Thawing permafrost causes the hill to change shape, which can damage the house. Additionally, increased water flow in an adjacent rivulet speeds up the erosion. That can threaten the structural stability of the hill
and thus the whole house, says Dag Avango, Professor of History at Luleå University of Technology and leader of the Swedish team within CHAQ 2020.
Data is needed to save historical remains
Today, Sweden and Argentina share responsibility for the cultural heritage after Nordenskjöld's Antarctic Expedition.
– CHAQ 2020 will be the first official Swedish initiative to contribute to the management of the remains of the Antarctic expedition 1901-1903. This is a commitment that Sweden is obliged to make, says Dag Avango.
During the research expedition, the team will collect archaeological data through traditional archaeological documentation, drone-based photogrammetric mapping, terrestrial laser scanning and GPS-based mapping.
– With the help of these instruments, we will be able to build an extremely high-resolution model of the remains at Snow Hill, as well as of the surrounding landscape with its landforms and watercourses. That means that we can make comparisons with great accuracy, both backwards in time and with the changes that will occur in the future.
– Through gaining knowledge of the site's change processes, we can work out measures that counteract harmful effects on cultural monuments, says Dag Avango.
Could be the start of a long-term commitment
The research expedition's data should also result in digital models of the historical remains, documentary films and a VR exhibition. That allows more people to partake of the cultural heritage.
The project is also essential to gain new unique knowledge about the role cultural heritage plays in the actions of various actors in Antarctica.
– The expedition is the beginning of what may be a long-term commitment from the Swedish cultural conservation community to get involved in the cultural heritage of Antarctica, concludes Dag Avango.