Southern Ocean Carbon and Heat Impact on Climate, SO-CHIC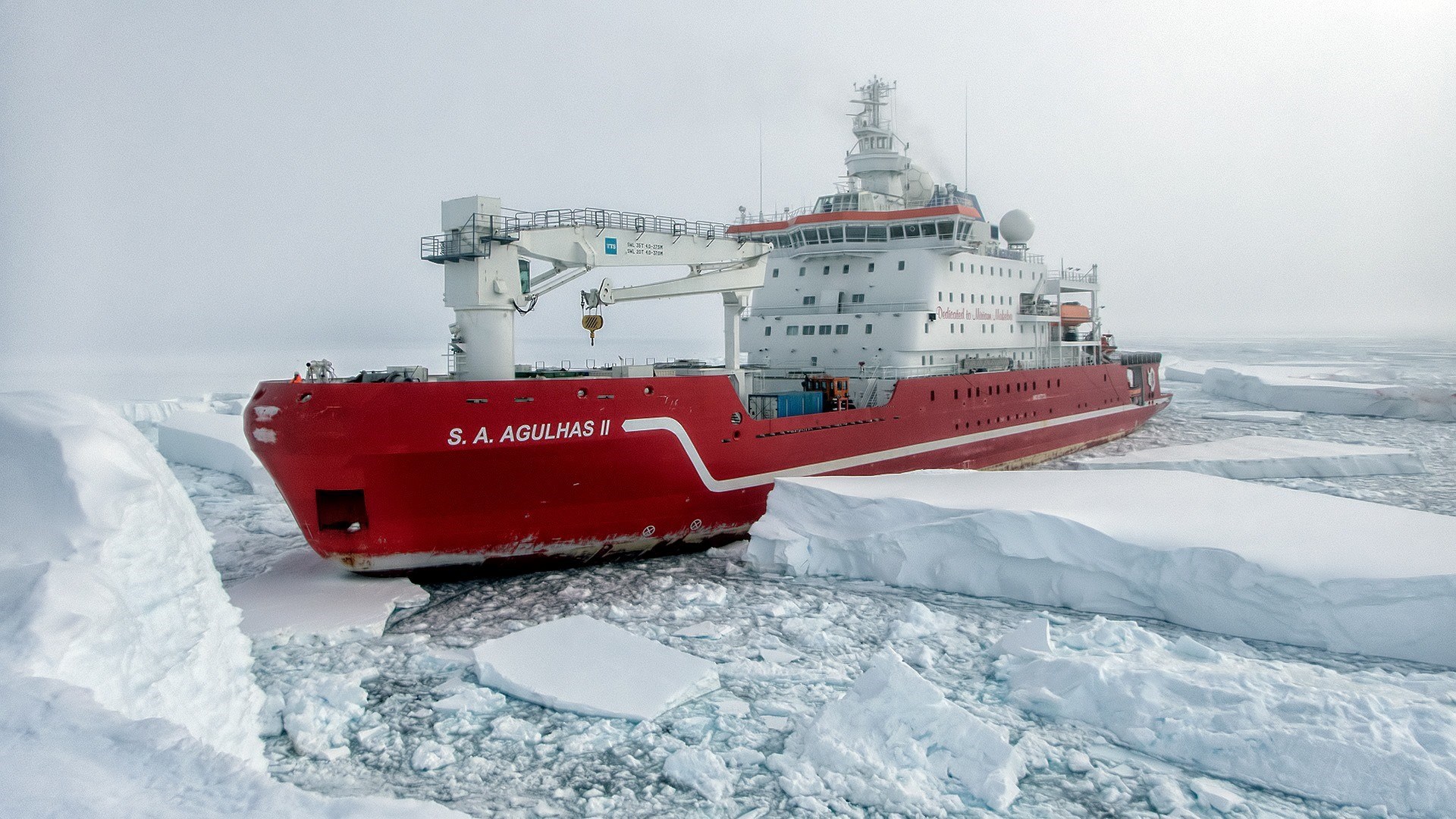 The South African icebreaker S. A. Agulhas II docks at the ice edge during the Antarctic Expedition 2016/17. Photo: Ola Eriksson
The Southern Ocean regulates the global climate by controlling heat and carbon exchanges between the atmosphere and the ocean. Rates of climate change on decadal time scales ultimately depend on oceanic processes taking place in the Southern Ocean, yet too little is known about the underlying processes.
To contribute to reducing uncertainties in climate change predictions, the overall objective of SO-CHIC is to understand and quantify variability of heat and carbon budgets in the Southern Ocean through an investigation of the key processes controlling exchanges between the atmosphere, ocean, and sea ice. This is done using a combination of observation and modeling methods. To increase understanding of the global climate, new and old observations will be brought together, together with new specific modelling efforts developed by different European research groups.
Source: SO-CHIC website
In December, Marcel du Plessis at the University of Gothenburg goes on an expedition to the Weddell Sea, part of the Southern Ocean.
Fast facts
14 days, starting December 2021
Area: Weddell Sea, Southern Ocean
Vessel: S.A. Agulhas II, Sydafrika
Participating institution from Sweden: University of Gothenburg
Researchers at Swedish universities: Marcel du Plessis, Sebastiaan Swart, Hanna Rosenthal and Theo Spira
Financier: EU Horizon 2020
Our support: clothes for fieldwork
Place of the expedition – Weddell Sea, Southern Ocean