Friday greetings from a beautiful and frosty Arctic!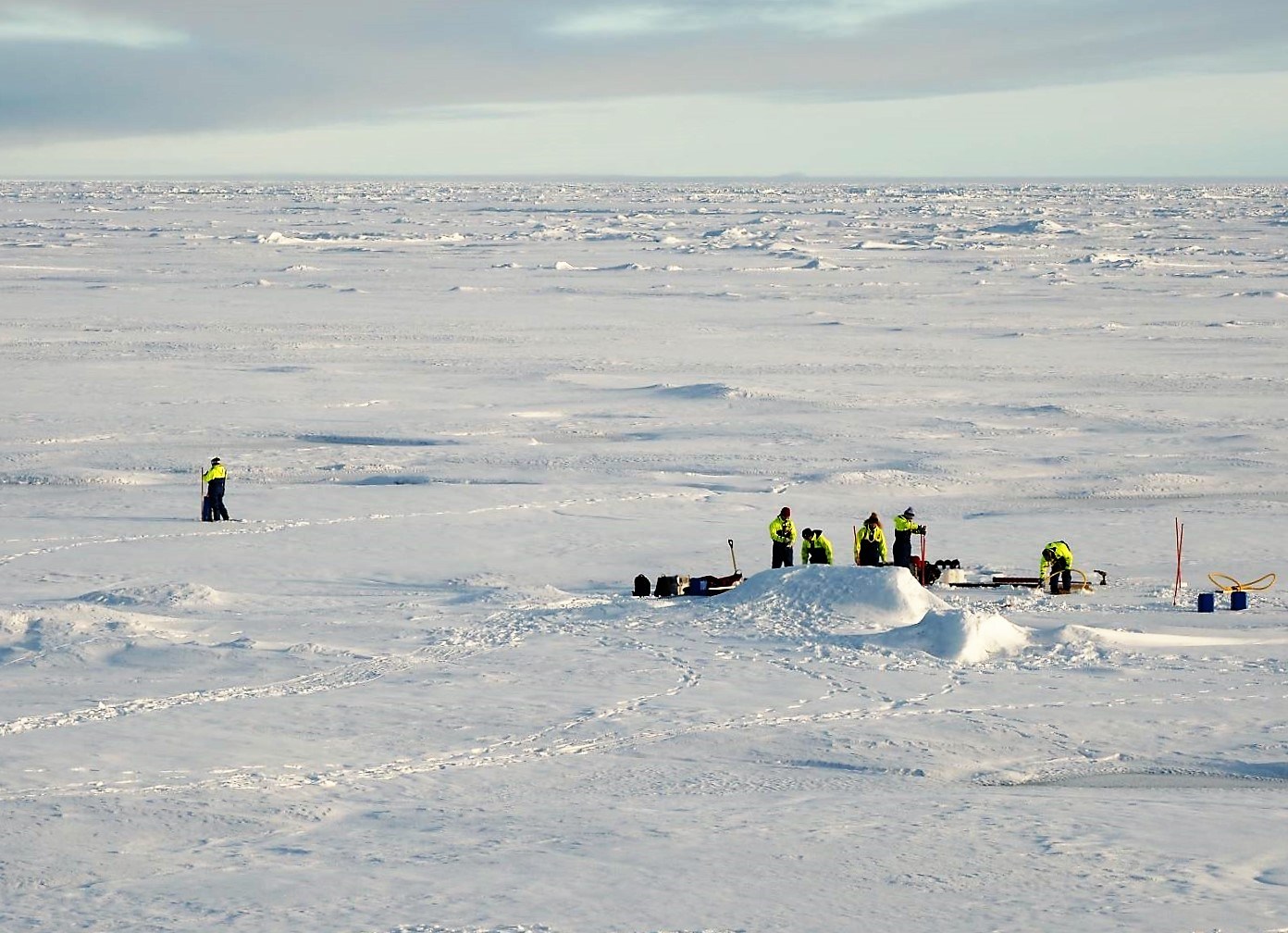 New ice cores are being drilled while Anna Stiby (Nacka gymnasium) is looking for polar bears. Photo: Maria Samuelsson
We are at N87°50, W85°45, the sun is shining and we have about -5 °C and the wind is weak. When the activities on deck and on the ice are finished at 13:00 then we continue towards ice station F.
We wish you a nice weekend from Oden!