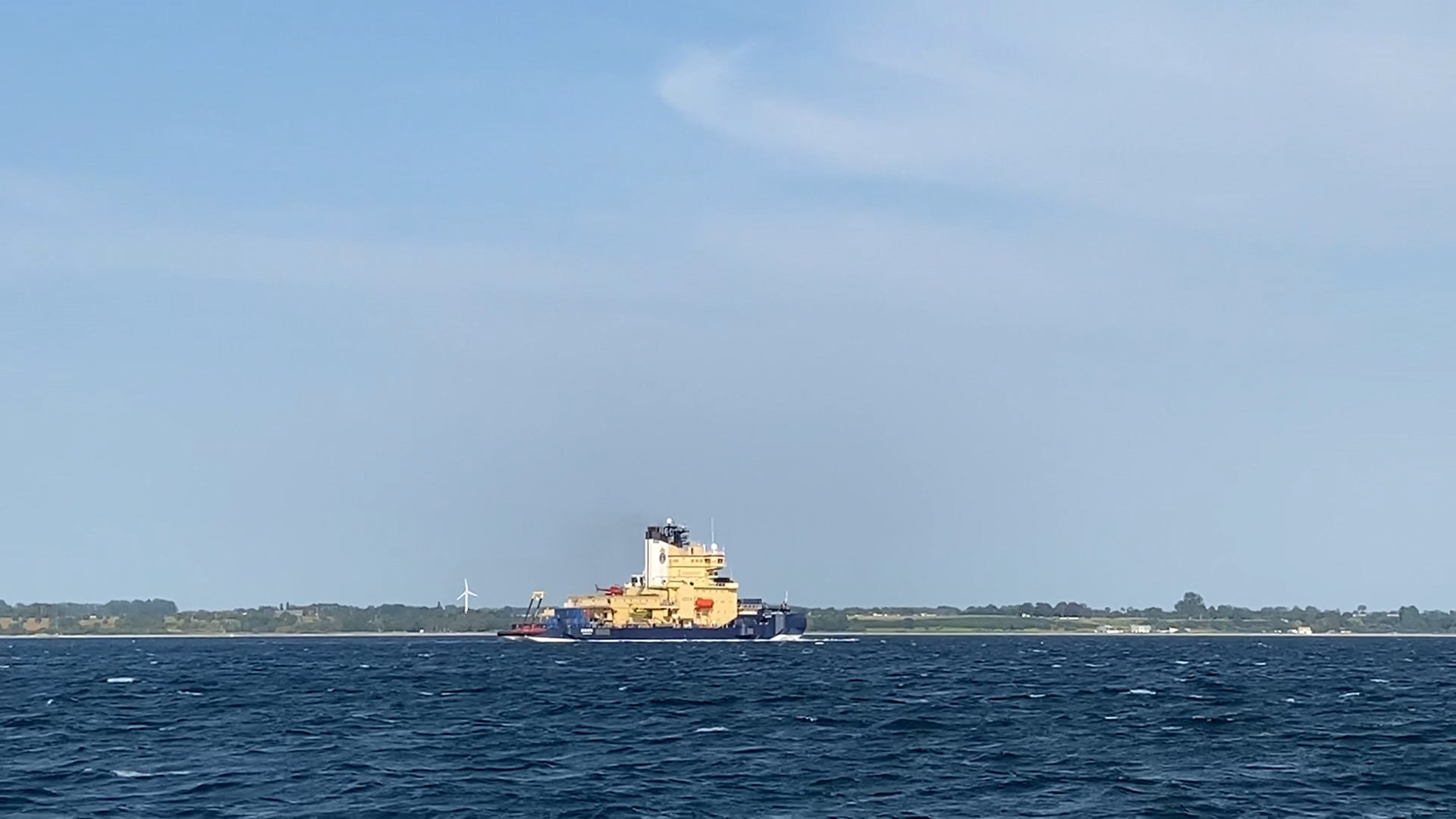 Oden leaves Helsingborg. Photo: Åsa Lindgren
The expedition has begun! On Sunday 25th of July at approx. 18:00, the icebreaker Oden left Helsingborg with a course towards the Arctic Ocean. In about a week, Oden is expected to reach the ice edge north of Svalbard, where researchers can begin their observations and sampling in order to study the status and change of the Arctic ecosystem.
Due to the quarantine protocol, the researchers had to embark Oden with the help of a workboat belonging to Oden (see video below). This happened on July 24.